art > unfolding… [the artist] — solo show (2011)
---
unfolding… [the artist]
solo show
gallery 4.5, at the vanishing point, 565 King St, Newtown
October 20 to November 6, 2011
---
The artist, their sense of self, and their view of the world are all [potentially] unfolded by their creative acts:
the work comes alive in the hand and demands the letting go of anything restricting its realisation.

Unfolding… [the artist] is a collection of artefacts and agents of a [personal] transmutation:
works whose creation unfolded [some of] an artist, a writer, and a person.
---
If you're so inclined, download a catalogue and unfolding the story (of unfolding… [the artist]).
---
| | | | |
| --- | --- | --- | --- |
| 0 | | | 2011 |
| 1 | | | 2011 |
| 2 | | | 2005 |
| 3 | | | 2008 |
| 4 | | | 2008 |
| 5 | | | 2009 |
| 6 | | | 2009 |
| 7 | | | 2009 |
| 8 | | | 2011 |
| 9 | | | 2011 |
| 10 | | | 2010 |
| | | | 2010 |
| 11 | | | 2005 |
| 12 | | | 2008 |
| 13 | | | 2008 |
| 14 | | | 2008 |
| 15 | | | 2008 |
| 16 | | | 2008 |
| 17 | | | 2011 |
| 18 | | | 2011 |
---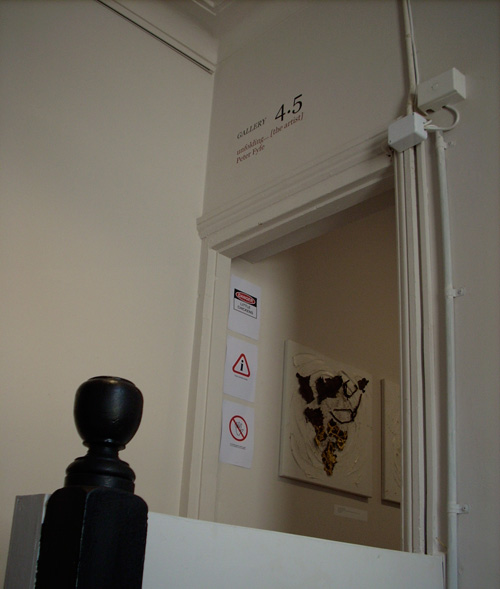 ---