art > something in that moment becomes (2011)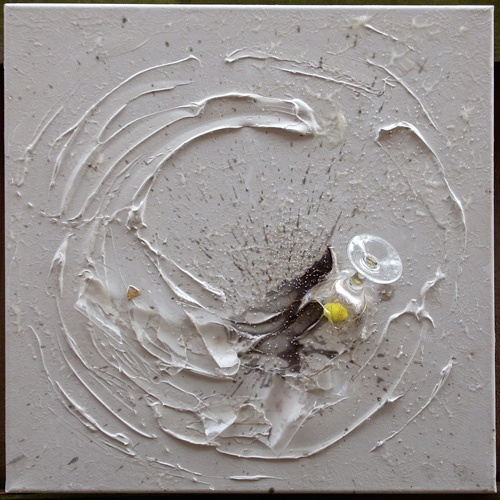 ---
something in that moment becomes
2011
a broken glass, some Barossa shiraz, bugle beads, wire, 24 ct gold leaf, acrylic + mediums, on canvas
Oh… and a little chicken.
51cm x 51cm x 9cm*
---
First exhibited in unfolding… [the artist] at the vanishing point, October 20 - November 6, 2011.

---
I broke the last one… just as I'm preparing the solo show.
This time I didn't even hesitate. Canvas, acrylic mediums, blat.
Of course it's was just a coincidence… breaking that final glass… wasn't it?
---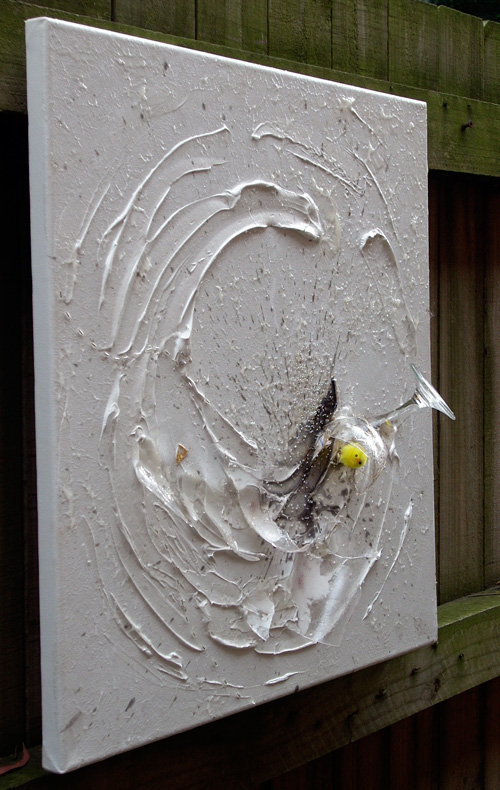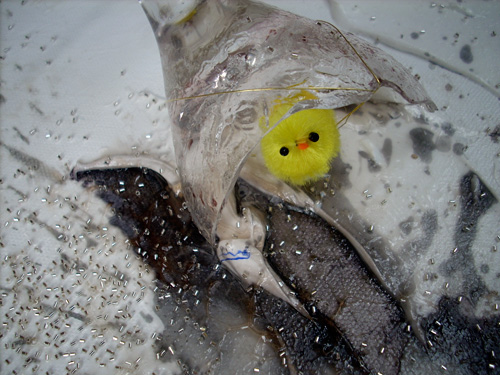 ---

Click through to the related work: in case of [theatrical] emergency, break [a] glass (2011)

Click through to the related work: looking at seeing through (2008)

Browse: works with little chickens
---