art > in case of [theatrical] emergency, break [a] glass (2011)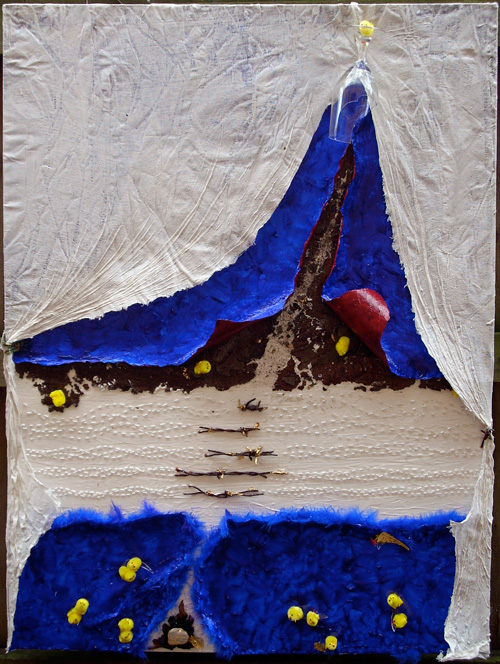 ---
in case of [theatrical] emergency, break [a] glass
2011
a broken glass, muslin, balsa, paper, rusted iron, mangled keys, barbed wire, brass wire, bugle beads, feathers, wood, a stone, little chickens, 24 carat gold, acrylic + mediums on canvas
101cm x 76cm x 15cm approx
---
First exhibited in unfolding… [the artist] at the vanishing point, October 20 - November 6, 2011.

---
It started with a broken glass I couldn't throw away…
which I made into the first piece I exhibited…
a work that encouraged me to look through it and see how seeing can change us.
When I broke another glass, I knew it wasn't an accident.
This one seems to be showing me how those changes [might] take place…
how coincidence creates opportunity…
how opportunity is exploited by imagination…
how imagination can use wounds to reveal song lines…
how song lines make crossing [a patch of] the infinity of existence possible…
and how the deeper we go, the lighter we need to get.
It's so much more fun when Imagination shows you it's more than just a broken glass…
---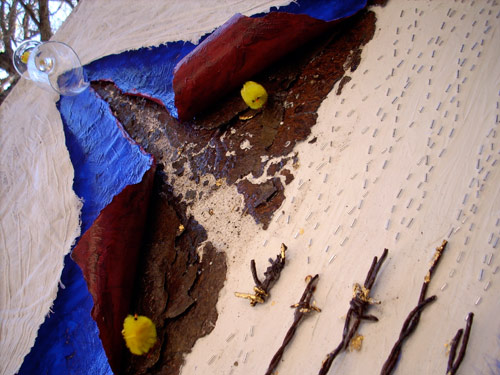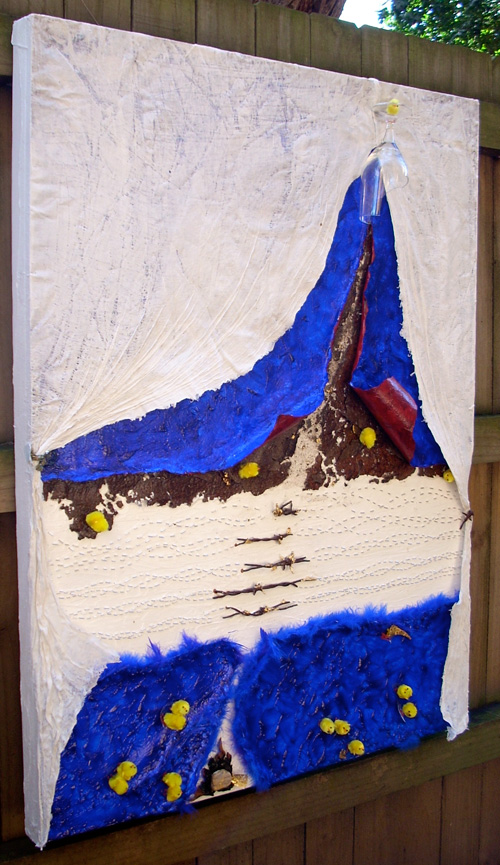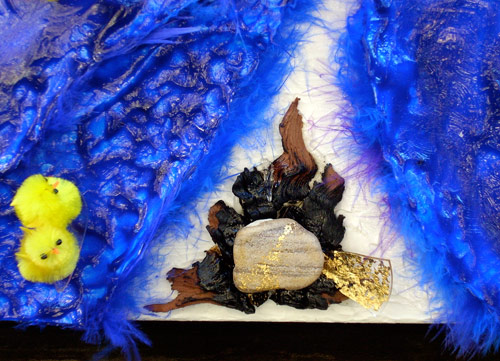 ---

Click through to the related work: something in that moment becomes (2011)

Click through to the related work: looking at seeing through (2008)

Browse: works with little chickens
---