Et cetera > Eureka o'er Sydney
Here are a few photos of the Eureka flag flying proudly o'er the Sydney Harbour Bridge on 3 December 2004, 150 years after the Eureka uprising.
For more information about Eureka, read my mate Andrew Leigh's very fine Eureka lecture here.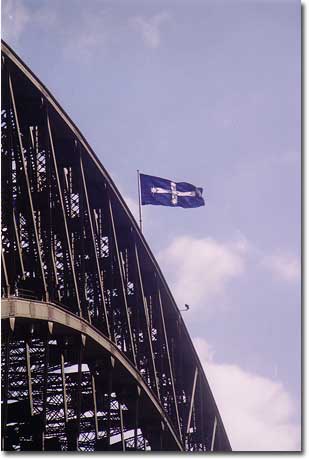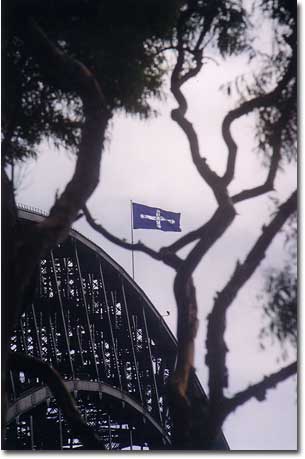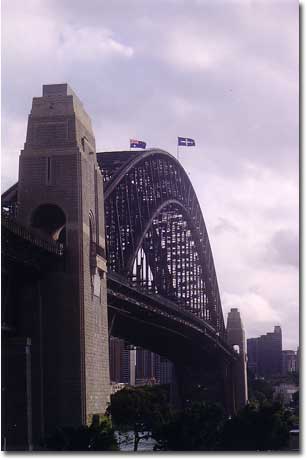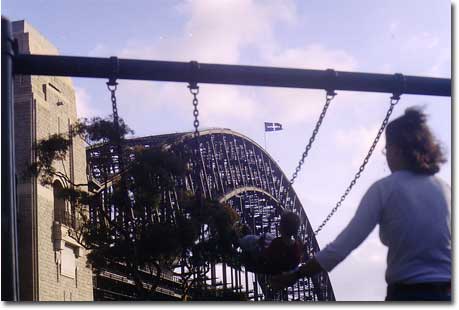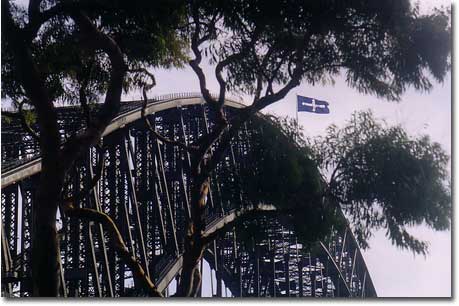 It's so much more appropriate than that dreadful thing with the Union Jack in the corner.