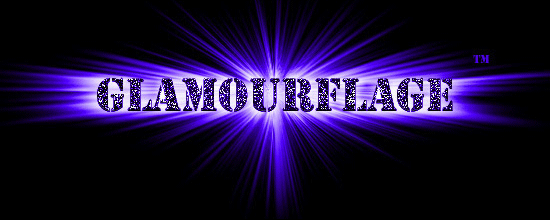 Ken is beyond overjoyed to be able to announce that your long wait is over.  His riveting, challenging and personally distressing one man show Glamourflage™ will debut on Sunday 31st August, at 7pm.
Side On Cafe, 83 Parramatta Rd, Annandale
$35 for dinner and seriously subversive show
Book today by phoning 9516 3077
Join Ken on this anything-but-intimate journey, in which he will conceal his life, loves, and enduring struggle with reality, the establishment, and artificial fibres.
This brand new show will feature a deluge of original cabaret songs by Peter Fyfe, stunningly arranged by Andrew Davidson, and rendered for you by the master of all that is fashionable in contemporary cabaret and show business, the inimitable Ken E, direct from the showcase of the 2003 Sydney Cabaret Convention. Ken will no doubt be attired in something from his internationally renowned and critically acclaimed fashion collection.
Making a guest appearance with Ken is renegade Sydney Anglican, The Reverend George Perrywinkle. The "Rev" will outline, in scripture and song, his proposal to build a new philosophy for our times based on that most important of spiritual reference works, "The Sound of Music".
Bring large numbers of friends, significant emotional support partners, and people you pay to spend time with you.
Make an evening of this night of nights at this show of shows in the year they will call the year the glamour returned to the Sydney cabaret scene.
And be sure to arrange to see your personal psychological support worker in the week after the show, as you will certainly have need to work through the mythical cargo of issues the show may raise for you personally, and for society at large.  This statement has been included on legal and medical advice, but also because Ken takes his intimate relationship with you very seriously and cares significantly for you health, happiness, and identity as an individual.
Dress: Casual but Carefully Chosen
Bookmark www.glamourflage.com and be prepared.
Last Updated 30th July 2003
Ken E and Glamourflage are trademarks of Peter Fyfe. 
Registration of the Glamourflage trademark has been applied for.